Keynes only regret
7 Jun, 2021 at 22:30 | Posted in
Varia
|
1 Comment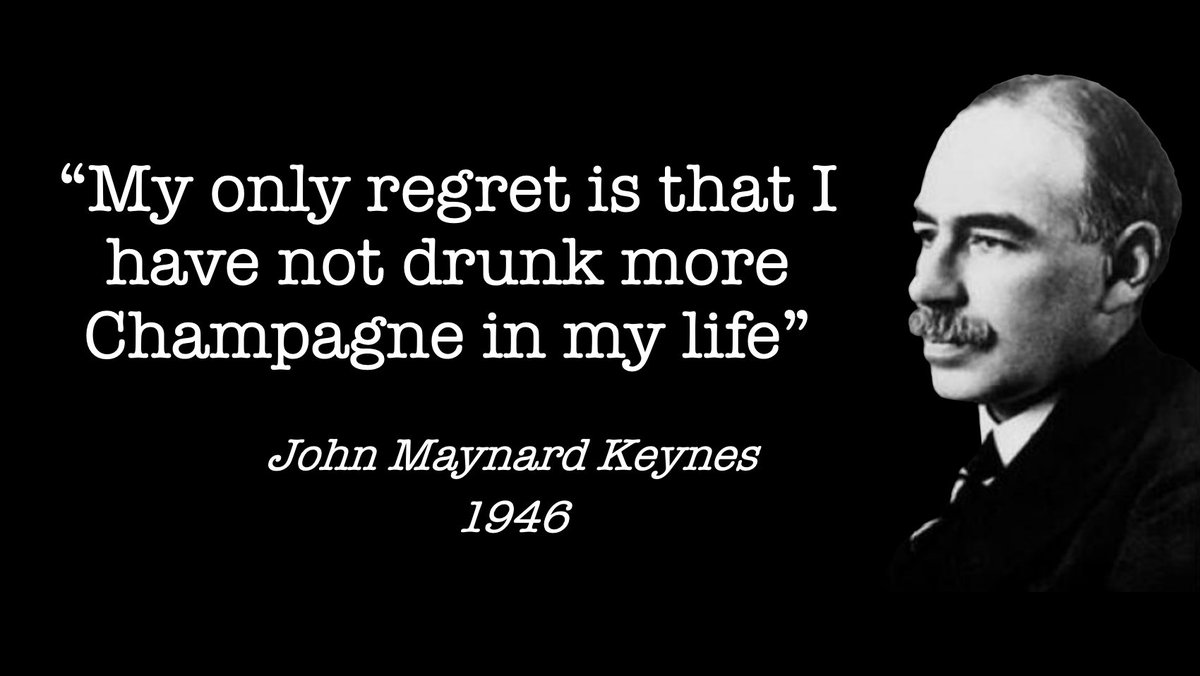 Your's truly won't have to share Keynes regret.
Champagne is one of the few things in life he never says no to.
1 Comment »
RSS feed for comments on this post. TrackBack URI
We have a perfectly good substitute here in Limoux, Languedoc, called blanquette. It's the original – it was the monks of the monastery of St. Hilaire who discovered/invented the sparkling in the 16th century. An ecclesiastical passer-by took the invention to Champagne where it became famous because Champagne was better positioned to deliver to Paris.

According to the first-rate blanquette producer M. Guinot, the quality of the blanquette languished until the second half of the 20th century for lack of demand, so I understand that John Maynard didn't consider it. But then it began to improve. Today I can't find the difference. Of course there are good blanquette and not-so-good. But the price is usually well below champagne prices of equal quality, due to the latter's market dominance.

See https://en.wikipedia.org/wiki/Limoux_wine

Comment by Jan Wiklund— 8 Jun, 2021 #
Blog at WordPress.com.
Entries and Comments feeds.